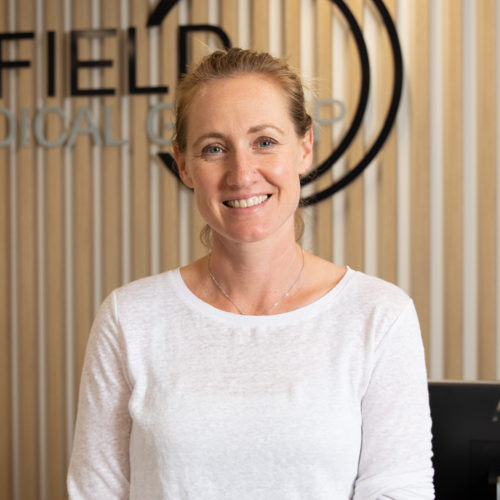 Dr Gabrielle Staniforth
Gabby completed a Bachelor of Nursing and Bachelor of Science from the University of Sydney prior to working as a paediatric nurse. It was during this time that Gabby consolidated her passion for healthcare and decided to pursue a medical career.
She moved to Western Australia to complete her medical degree with honours before moving to Orange to commence her clinical training. Having grown up in country NSW, Orange was the perfect fit and she has remained in the Central West completing her hospital training as well as her GP training during this time.
She was admitted as a Fellow to the Royal Australian College of General Practitioners in 2019 (FRACGP). Gabby has spent extensive time working in obstetrics & gynaecology as well as in emergency medicine. She has completed her Diploma in Obstetrics and Gynaecology and holds a certificate in Emergency medicine. Gabby is currently completing further courses in mental health with the view to be able to provide personalised psychological care for her patients.
While Gabby caters for all primary care needs, she has special interests in: Women's health Sexual health including sexually transmitted infection screening and treatment and contraceptive advice. Mental health & Lifestyle medicine.
Consulting Days
Monday, Tuesday, Wednesday, Thursday, Friday 8:30am - 5:00pm